https://vimeo.com/552513795/c4b31eebc6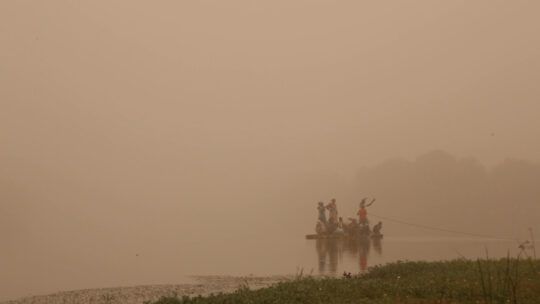 A film by Hamedine Kane & Claire Chevallier   – 2021
An essay on the life and emotional voyage of a human soul through the disturbances of the past year.
While Claire Chevallier was searching for a profound resonance of her soul in music through the disturbances in her life as a musician, Hamedine Kane was reflecting on a 'back to the roots' trip to his country, capturing nature and life.
Their unexpected collaboration opens a wide range of emotions.
The playing hands become the mirror of a human soul.
Music:
Liszt: Wiegenlied- Chant du berceau
Chausson: Pavane op.26
Chausson: Dédicace op.26
Fauré: Prélude en Mi mineur, op. 103 n°9
Fauré: Prélude en Sol mineur, op. 103 n°3
Liszt: En Rêve – Nocturne
Borodin: Sérénade , Petite Suite n°5
Tschaïkowsky: Berceuse op.72 n°2
Credits:
Concept: Hamedine Kane & Claire Chevallier
Piano : Claire Chevallier (piano Erard, 1904, Paris)
Video: Hamedine Kane
Music recording : Frederik Leroux-Roels
Video montage: Béatrice Delcorde
With the support of Departement Cultuur, Jeugd &Media, Vlaamse Overheid