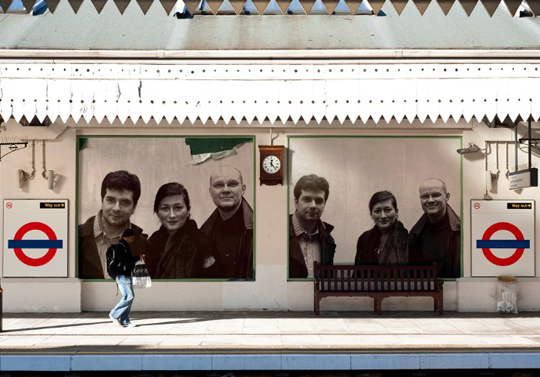 Claire Chevallier, Vincenzo Cazale & Sergei Istomin
Sunday 19 Feb 2012 – 15.00 – AMUZ antwerp (B)

Programme:
Robert Schumann: Fantasiestücke, op. 73 – Intermezzo, op. 4 nr. 5 – Fuga, op. 72
Johannes Brahms: cello sonata in e, op. 38 – trio in a for clarinet, cello & piano, op. 114
Claire Chevallier, piano Bechstein c. 1870
Vincenzo Cazale, German clarinet late 19th C.
Sergei Istomin, violoncello late 19th C.
During a concert tour in 1853 young Johannes Brahms was introduced to the couple Robert and Clara Schumann. They struck up a friendship for life, and the favourable criticism of the influential Schumann was instrumental in putting Brahms on the map as a composer. Amie d'AMUZ Claire Chevallier will bring some talented soloists along for a concert of intimate chamber music by the two soul mates. You will hear Drei Fantasiestücke für Klarinette und Klavier completed by Schumann in just two days. The sudden changes of mood in these 'wordless songs' reflect the deeply romantic character of the composer. Included is also Brahms' fabulous first cello sonata, a work conceived as a homage to Bach, referring thematically to Die Kunst der Fuge. To cap it all, Brahms' Trio für Klarinette, Violoncello und Klavier will offer a supreme example of Brahms' late chamber music, subdued and intense.
Robert Schumann ( 1810-1856)
Intermezzo op.4 n° 5, pianoforte solo
Fugue op.72 n°1, pianoforte solo
Fantasiestücke für Klarinette und Klavier op.73
Zart und mit Ausdruck
Lebhaft, leicht
Rasch und mit Feuer
Johannes Brahms (1833-1897)
Sonate  op.38, e-Moll , für Violoncello und Klavier
Allegro non troppo
Allegretto quasi Menuetto
Allegro
 
Johannes Brahms (1833-1897)
Trio für Klarinet, Violoncello und Klavier , a-moll, op114
Allegro
Adagio
Andante grazioso
Allegro
> reserve your tickets and find more information on the website of AMUZ